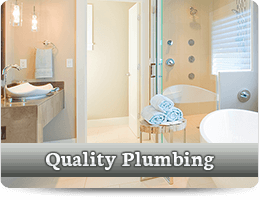 1. All Your Plumbing Needs - Today
We service all your plumbing needs from pipe repairs, to drain cleaning and water heaters all the way to specialist services. When you need a plumber in Quesnel you can count on The Great Indoors HVAC Company.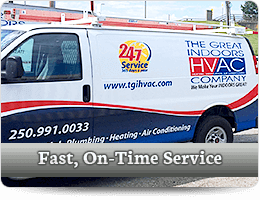 2. Rapid, On-Time Response
We get to you fast and on-time when you need us and at a time that suits you. Our technicians drive fully-stocked service vehicles and operate from several locations in Quesnel, so you can be sure we not only get to you fast, but will have the tools and parts to service your needs quickly.
3. Trusted for Over 20 Years
The Great Indoors HVAC Company has been the trusted choice in thousands of homes in Quesnel for over 20 years. Experience the The Great Indoors HVAC Company difference and discover why for yourself.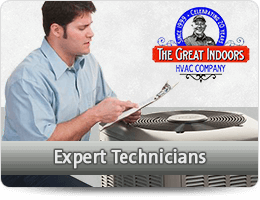 4. Satisfaction Guaranteed Service
We pride ourselves on going "above and beyond" to ensure our customers are completely satisfied.
5. Up-Front Pricing
Always know the complete price before we start any work with our clear up front, per-job pricing.
6. Licensed & Insured
We're fully licensed and insured for all your plumbing needs.
7. Expert Technicians
At The Great Indoors HVAC Company we hire the best, so you can be sure of quality workmanship from experienced professionals who have the know how to resolve all your home comfort and maintenance needs with skill and expertise.
8. Written Warranty on all Workmanship
Enjoy the peace of mind that comes with a written warranty on all workmanship from a well established and reputable company that will be around to honor it.
9. Friendly, Well-Presented Professionals
Our team of technicians are all background checked for your confidence and are always well-presented professionals willing to answer any questions you have about your plumbing concerns.
10. Your Home Kept Clean & Tidy
Our team of professionals understand you take pride in your home, so they'll use work mats and wear shoe covers to minimize any mess and will clean up before they leave.
For all your quality plumbing needs for your home in Quesnel, call and speak with the friendly experts at The Great Indoors Plumbing today.