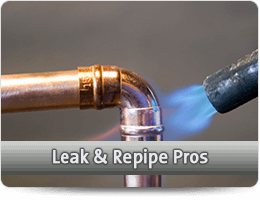 The source of these kinds of problems are often failing or corroded galvanized pipes - essentially pipes rusting from the inside. Choosing copper piping as a substitute can give you years of trouble-free service - in addition to better tasting water and more stable water pressure.
The first step in this situation is a professional diagnosis, and in the case of leaks, expert leak detection from the plumbing team at The Great Indoors Plumbing. For more information on our leak detection work click here.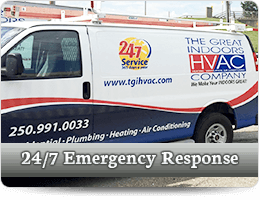 We can locate the source of any problems and suggest a range of possible solutions. And so you can make a fully-informed choice before we start.
All of our work is backed by a satisfaction guarantee - you can read guarantee here, and read from our other delighted customers here. We are fully licensed, fully insured, and we always do our best to provide the level of service you deserve and the attention to detail and care you'll appreciate.
For all your pipe problems and copper repipe needs in Quesnel, call and speak with The Great Indoors Plumbing today.