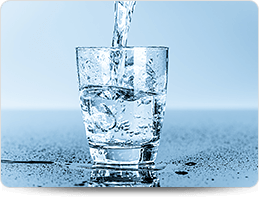 There are several ways in which water quality can often be improved:
FRESH, CLEAN WATER
There are often a range of contaminants in the water supply, which can affect taste and odour, and in some cases pose potential long term health concerns. Trace contaminants in tap water can include metal compounds, arsenic, fertilizers and (in extreme contamination cases) harmful micro-organisms. The long term impact is unknown in some cases - for example the US recently had to reduce the 'safe' level of arsenic permitted in the water supply after fears that years of exposure could contribute to arsenosis. It is particularly important to control the safety of your water if you use well water.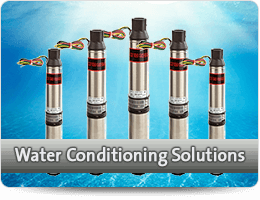 The Great Indoors Plumbing can help with a range of solutions including all-of-home filtration, purification and UV-lamps. Ultra-violet light is an alternative method of germ control to chlorination of water, which tends to leave a familiar taste and odour.
Best of all we can help with customized solution to meet all the varying water quality conditions across Quesnel, from city water to suburban areas to rural and well water.
We can help with a free analysis of your current water quality and answer your questions about the various systems available. We can even show you which systems have five year warranties and the best on-going running costs, and if you choose The Great Indoors Plumbing to help you we will give you a full no-obligation estimate in advance. And of course you can be sure of the friendly and professional The Great Indoors Plumbing standard of service for your installation.
WATER SOFTENING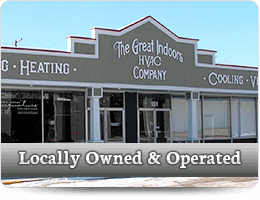 Water hardness is caused by mineral compounds in the water supply, and the degree of hardness can change from town to town. There are several benefits to a water softening system, one of which is that it can improve the effectiveness of an integrated purification system. The main benefits are from the softer water though; it can mean less lime scale, easier cleaning of sinks and showers, more luxuriant shower and bath lathers, less detergent use, and longer lifespans for water-using appliances such as dishwashers and washing machines.
For all your water quality questions and new installation in Quesnel, call and speak with the experts at The Great Indoors Plumbing - and ask about your free water testing inspection to see the quality of the water at your home or business for yourself. Call us today.